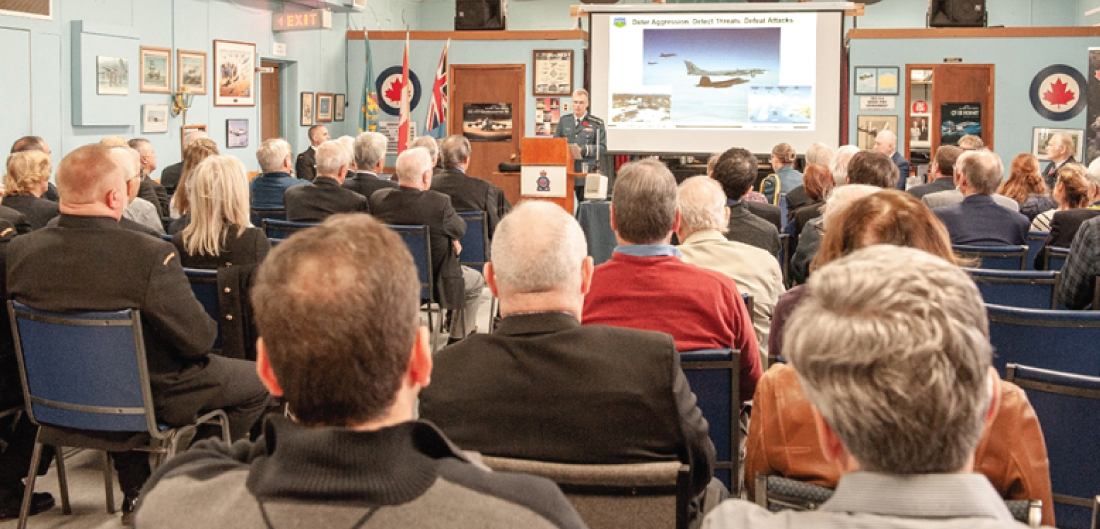 Meetings
---
February 10, 2021 - GCC General Meeting
March 10, 2021 - GCC General Meeting
April 14, 2021 - GCC General Meeting
May 12, 2021 - GCC General Meeting
June 9, 2021 - GCC General Meeting (last one before Summer Break)
Summer Break, resume activities in September
Speakers
---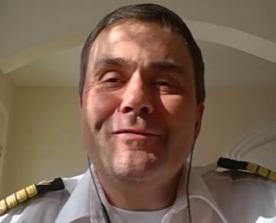 February 10, 2021 
Jean-François Joly, MBA
Regional Director of Incident Management (IM)
Canadian Coast Guard Central Region
Presentation dealt with Canadian Coast Guard's work in the Central Region.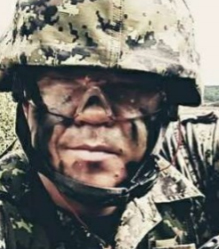 March 10, 2021 
Speaker: Lieutenant Andrew McLaughlin RCN
Lieutenant (Navy) Andrew McLaughlin is a military-media relations professional and a digital humanities practitioner. He serves as a Public Affairs Officer in the Canadian Armed Forces, and is a Research Associate at the Centre for Community Mapping in Waterloo, Ontario. His 2017 Ph.D. Dissertation, "The Media and American Battlefield Correspondence" explores the evolution of war reporting and military-press relations in the United States.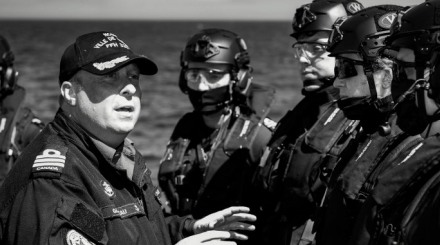 April 14, 2021 
Speaker: Commander Norman Gautreau RCN
The Commanding Officer of HMCS Ville De Quebec presented an informative power point presentation including maps, charts and photos regarding the Royal Canadian Navy's recent operations in the Arctic. This was a Zoom meeting and although Commander Gautreau was in Halifax, his presentation was very clear and crisp for our members and guests in London and area.
There were 52 people watching and listening to the presentation including some members of HMCS Prevost.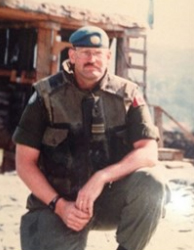 May 12, 2021 
Morris Brause, LieutenantColonel (Retired)
Presents on RespectCanada.org as the facilitator for SW Ontario. Its mission is to engage all Canadian citizens and businesses in promoting mutual respect for military, our veterans, and their families.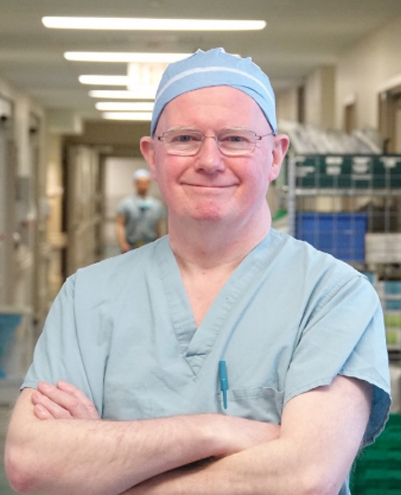 June 9, 2021 
Dr. V. McAlister
The Covid 19 Pandemic and Canada's resolve to end chronic medication shortage.
Dr McAlister is a retired Professor from the Dept. of Surgery at LHSC. He has authored 160 publications. Dr. McAlister has served as a member of the Canadian Armed Forces and participated in 5 missions to Afghanistan, I mission to Iraq and 1 mission to Haiti. As a combat surgeon Dr. McAlister developed many lifesaving trauma protocols. He is Recipient of the John McCrae Memorial Ward for exemplary service (awarded only to clinical health services personnel). In addition, Dr McAlister was named an Officer of the Order of Canada by the Governor General of Canada.