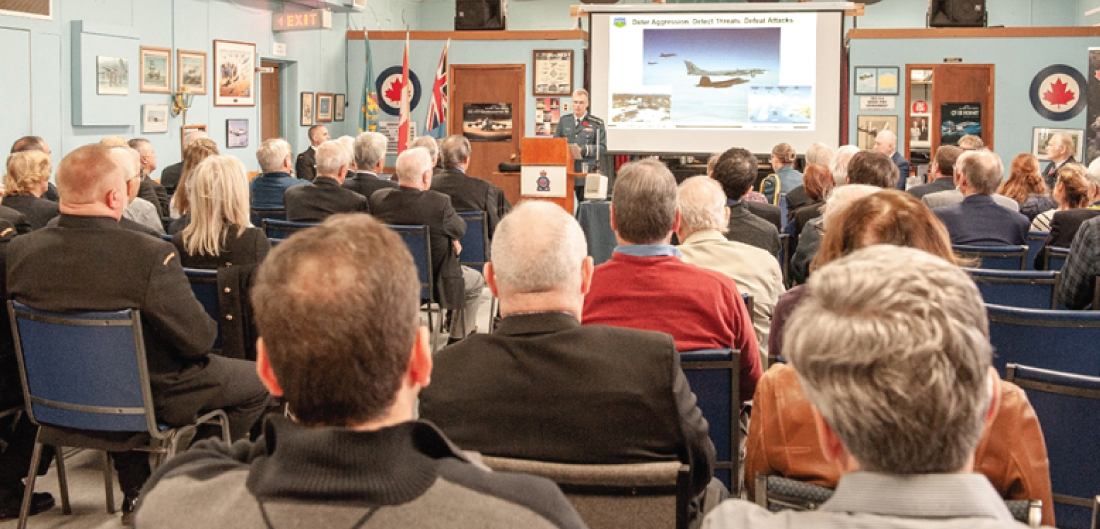 Meetings
---
February 10, 2021 - GCC General Meeting
March 10, 2021 - GCC General Meeting
April 14, 2021 - GCC General Meeting
May 12, 2021 - GCC General Meeting
June 9, 2021 - GCC General Meeting (last one before Summer Break)
Summer Break, resume activities in September
September 8, 2021 - GCC General Meeting
October 13, 2021 - GCC General Meeting
November 10, 2021 - GCC General Meeting
January 12, 2022 - GCC General Meeting
February 9, 2022 - Annual General Meeting
March 9, 2022 - GCC General Meeting
April 13, 2022 - GCC General Meeting
May 11, 2022 - GCC General Meeting
September 14, 2022 - GCC General Meeting
Speakers
---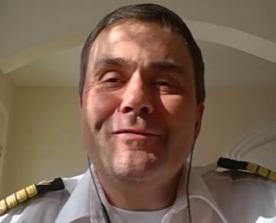 February 10, 2021 
Jean-François Joly, MBA
Regional Director of Incident Management (IM)
Canadian Coast Guard Central Region
Presentation dealt with Canadian Coast Guard's work in the Central Region.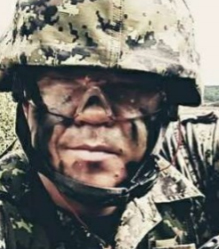 March 10, 2021 
Speaker: Lieutenant Andrew McLaughlin RCN
Lieutenant (Navy) Andrew McLaughlin is a military-media relations professional and a digital humanities practitioner. He serves as a Public Affairs Officer in the Canadian Armed Forces, and is a Research Associate at the Centre for Community Mapping in Waterloo, Ontario. His 2017 Ph.D. Dissertation, "The Media and American Battlefield Correspondence" explores the evolution of war reporting and military-press relations in the United States.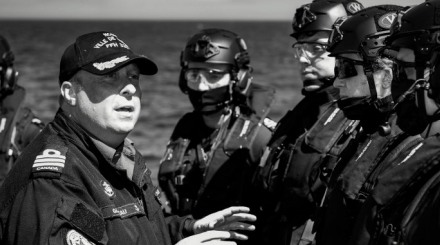 April 14, 2021 
Speaker: Commander Norman Gautreau RCN
The Commanding Officer of HMCS Ville De Quebec presented an informative power point presentation including maps, charts and photos regarding the Royal Canadian Navy's recent operations in the Arctic. This was a Zoom meeting and although Commander Gautreau was in Halifax, his presentation was very clear and crisp for our members and guests in London and area.
There were 52 people watching and listening to the presentation including some members of HMCS Prevost.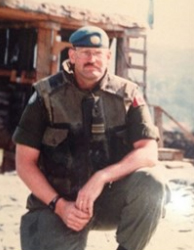 May 12, 2021 
Morris Brause, LieutenantColonel (Retired)
Presents on RespectCanada.org as the facilitator for SW Ontario. Its mission is to engage all Canadian citizens and businesses in promoting mutual respect for military, our veterans, and their families.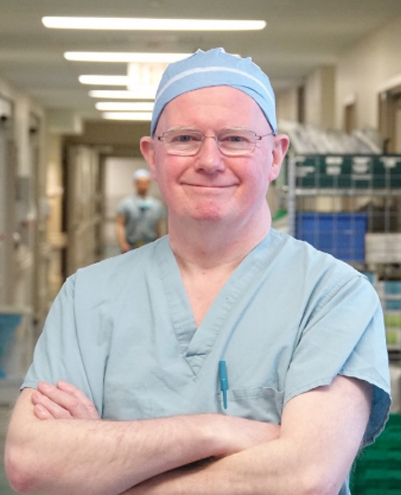 June 9, 2021 
Dr. V. McAlister
The Covid 19 Pandemic and Canada's resolve to end chronic medication shortage.
Dr McAlister is a retired Professor from the Dept. of Surgery at LHSC. He has authored 160 publications. Dr. McAlister has served as a member of the Canadian Armed Forces and participated in 5 missions to Afghanistan, I mission to Iraq and 1 mission to Haiti. As a combat surgeon Dr. McAlister developed many lifesaving trauma protocols. He is Recipient of the John McCrae Memorial Ward for exemplary service (awarded only to clinical health services personnel). In addition, Dr McAlister was named an Officer of the Order of Canada by the Governor General of Canada.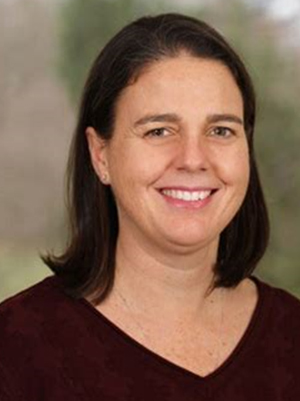 September 8, 2021 
Dr. Elizabeth Urbantke
MD, MPH, CCFP(EM), FCFP

Dr. Urbantke is currently the Regional Supervising Coroner for the West Region – London Office. Prior she was the Acting Medical Officer of Health at the Brant County Health Unit and led its response to the COVID-19 pandemic. A graduate of the University of Toronto, she completed her residency in Family Practice and Emergency Medicine at the University of British Columbia. Most recently she completed a Master of Public Health at the University of Waterloo. Prior to transition to Public Health, Dr. Urbantke practiced emergency medicine at Woodstock Hospital where she also was the Chief of Emergency. She has been an Investigating Coroner for over 17 years and has presided over numerous Inquests.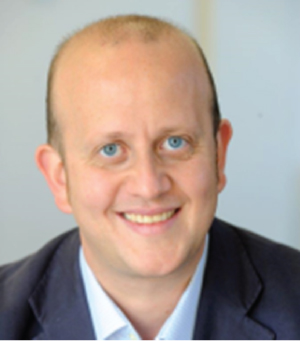 October 13, 2021 
Dr. Saverio Stranges
MD, PhD, FAHA

Saverio Stranges is currently Professor and Chair of the Department of Epidemiology and Biostatistics within the Schulich School of Medicine & Dentistry, at Western University. Dr. Stranges is a medical doctor, public health specialist and chronic disease epidemiologist, with extensive experience in the field of epidemiology and public health research. Dr. Stranges's research focuses on the epidemiology and prevention of chronic disease and aging, specifically regarding the role of lifestyles, nutritional and psychosocial factors, such as dietary patterns, sleep behaviors and social determinants of health. He is also interested in global health, especially in the area of cardio-metabolic disease in low-resource settings, as well as in interdisciplinary research. Over the years, Dr. Stranges has developed substantial expertise in the evaluation of observational and clinical trial data and secondary data analysis of large datasets.
November 10, 2021 
Dr. Alex Souchen

Topic: "The Death and Life of War Machines: How Canadians Reduced, Reused, and Recycled Military Surplus after the Second World War."
Dr. Alex Souchen is the author of War Junk: Munitions Disposal and Postwar Reconstruction in Canada (UBC Press, 2020). His research mainly focuses on the Second World War, Canadian society, munitions production and disposal, and the history of waste and pollution. He received his PhD from the University of Western Ontario in 2016 and is currently a Humanities Instructor at Northern Lakes College and a Postdoctoral Research Fellow at the Royal Military College of Canada. You can follow him on Twitter: https://twitter.com/AlexSouchen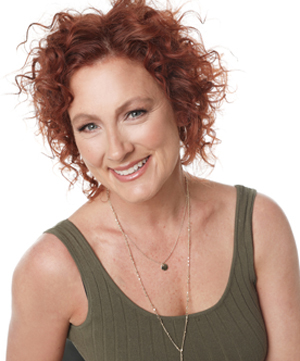 January 12, 2022 
Jennifer Matthews

Jennifer Matthews is currently the CEO of Better Business Bureau Serving Western Ontario, located in London, Ontario. A graduate of the University of Waterloo (English Literature and Applied Studies), Jennifer spent 17 years establishing and growing a strong retail business in London before changing career paths to follow her passion for the arts. In 2019, she took on the role of Communications Manager at the Grand Theatre in London, until joining the BBB in July of 2021.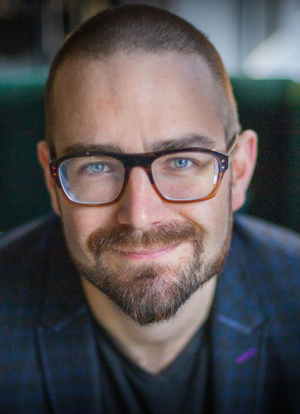 February 9, 2022 
Andrew Rusk

Andrew is the co-founder of Not Left Behind, a national advocacy organization created in the summer of 2021 that successfully advocated for government action rescuing interpreters that supported Canada during the war in Afghanistan. His work and perspective has been featured on CBC The National, Global National, CTV National News, the Globe and Mail, the National Post, the Canadian Press, The Washington Post, and NPR, among others.
In addition to his work with Not Left Behind, Andrew is the co-founder of The Nichola Goddard Fund, Canada's leading fund focused on servicewomen and female Veterans, which he created to honour his sister-in-law who in 2006 was killed in Afghanistan.
In addition to his work in advocacy and activism, Andrew is the Vice President of Marketing at Coast Capital, Canada's largest credit union, and has led marketing for leading regional, national and global brands in New York, Toronto, and now Vancouver.
Andrew and his family live in part of the unceded territory, which is now also known as the Sunshine Coast of British Columbia.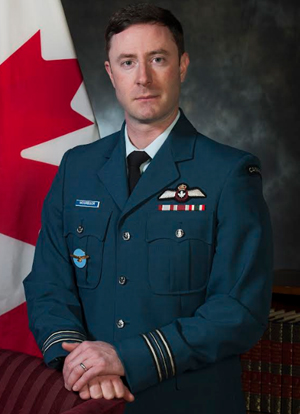 March 9, 2022 
Maj Cole McGregor
Regular Title: Deputy Commanding Officer, 429 Transport Squadron
Title during Op AEGIS: CC177 Detachment Commander, Operation AEGIS

Maj Cole McGregor is currently the Deputy Commanding Officer of 429 Transport Squadron at Canadian Forces Base Trenton, Ontario. During Operation (Op) AEGIS he was deployed to Ali Al Salem Air Base in Kuwait to lead Canada's CC177 Globemaster III assets during evacuation efforts in Kabul, Afghanistan. As the CC177 Detachment Commander, Maj McGregor oversaw the employment of three CC177 Globemaster III aircraft, five flying crews, and a team of ground personnel supporting maintenance and operational tasks. As a pilot and Aircraft Commander, Maj McGregor personally evacuated 1,287 Afghan personnel and 193 United States Marines from Kabul during Op AEGIS.
Maj McGregor has also served Canada as the Air Task Force Commander for Op BOXTOP, Canada's resupply mission to Canadian Forces Station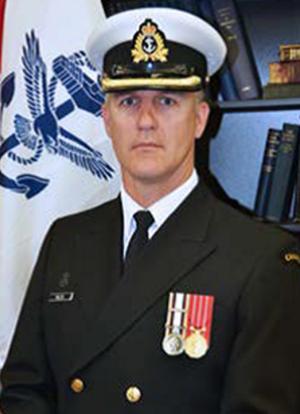 April 13, 2022 
Commander Derek Niles
CO, HMCS Prevost
Topic: Commander (Cdr) Niles will discuss his role as Maritime Search and Rescue Coordinator with the Canadian Coast Guard.

Commander (Cdr) Derek Niles joined the Royal Canadian Navy as a Regular Force Naval Warfare Officer in 1996 in London, ON under the Regular Officer Training Program. Graduating from the Royal Military College of Canada in 2000 (Mechanical Engineering), then after completing Naval Warfare Officer training with distinction in 2001, he became a member of the Fleet, joining his first operational ship, Her Majesty's Canadian Ship CALGARY on the West Coast.
With his Bridge Watchkeeping Certificate and Naval Officer Professional Qualification in 2003 he was deployed to Operation APOLLO in the Arabian Gulf as CALGARY's Boarding Officer. On returning from deployment, he was subsequently posted to Her Majesty's Canadian Ship TORONTO on the East Coast.
He re-enrolled in the Naval Reserve with Her Majesty's Canadian Ship PREVOST in 2010 and in 2012, was awarded his ORCA Class Patrol Vessel Command endorsement. Since then, he has participated in many ORCA deployments and has held all Head of Department positions, including the Executive Officer appointment, at PREVOST prior to his assumption of Command in June 2019.
In addition to his RCN experience, Cdr Niles has been a Maritime Search and Rescue Coordinator with the Canadian Coast Guard, has experience managing training for the Ontario Division of the RCMP, holds a commercial Transport Canada Certificate of Competency as Master, and operates a specialized marine services business in the Great Lakes. He currently resides in St. Thomas, Ontario with his wife, Misty and two sons, Josh and Cameron.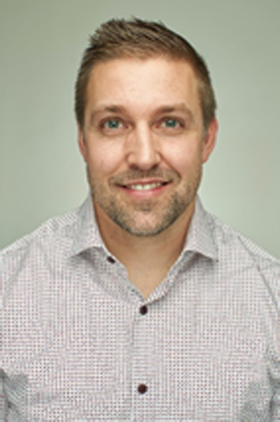 May 11, 2022 
Dr. Jordan Banninga
Manager of the Infectious Disease Control

Jordan Banninga is the Manager of the Infectious Disease Control which is responsible for preventing the spread of infectious diseases in our community. He has led the team and their response throughout the COVID-19 pandemic. Prior to his leadership of this team he lead planning and evaluation and project teams and has experience in health promotion. He has a Master of Science in Public Health from the London School Health Hygiene and Tropical Medicine and a Bachelor of Science from Cornell University.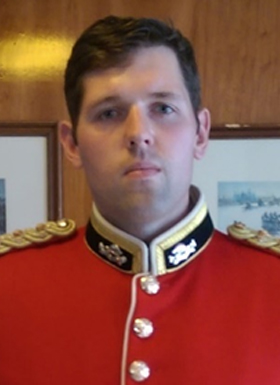 September 14, 2022 
Major Hugh Purdon
Brigade Operations Officer (G3)

In 2021 Major Hugh Purdon deployed to Ukraine with Roto 11 as the Liaison officer to the National Guard of Ukraine. When Russian backed troops entered Ukraine in 2014 a multinational effort was initiated to provide training for Ukrainian soldiers. The training focused on basic soldiering skills and common infantry maneuvers. Canadian advisors along with others were employed to instruct Ukrainian troops. This training has armed the Ukrainian soldier with in-ranks competencies for a much more capable and professional force. The overall plan was designed to empower Ukrainian forces with the skills necessary to defend themselves. Major Purdon will describe his responsibilities and some of his experiences while in Ukraine.