News and Events
---
REMEMBRANCE DAY - 2021
"Highway of Heroes - The Fallen"
I am pleased to present to you for this Remembrance Day. A video excerpt from our first Afghan War Doc; "If I Should Fall".
"If I Should Fall" is the story of the life and death of Trooper Marc Diab, Royal Canadian Dragoons, KIA, March 7th, 2009. It is a reflection of the experience of grief and loss upon family, friends and comrades.
Based on Chapter 10 "Highway of Heroes", it is the story of Trooper Marc Diab's ramp ceremony and journey down the Highway of Heroes.
It includes a roll, in chronological order, of "The Fallen", the 158 Canadians killed in Afghanistan.
Song "Dark Night of the Soul" courtesy Canadian signing Legend, Loreena McKennitt.
Proceeds of Vimeo on Demand rentals of "If I Should Fall" & "Clearing the Way", from today until end of November will be donated to the Canadian Legion Poppy Fund.
It is a multiple award winning documentary. Check it out, it's worth watching.
God bless their memory and those who served with them.
Lest we forget, Paul Culliton, Producer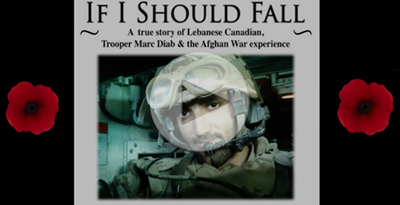 ---
Lambeth Lions Poppy Program
As you may be aware 2021 is the 100th anniversary of the Remembrance Poppy in Canada. Inspired by John McCrae's "In Flanders Fields" the Poppy was adopted as the flower of remembrance and as a way to raise money for Veterans' needs.
The Lions Club of Lambeth hopes to raise $50,000 for the Royal Canadian Legion Poppy Trust Fund. The GCC executive would like members to consider supporting this noble initiative. Details about the program are available at the link below.
lambethlions.com/poppy-program.html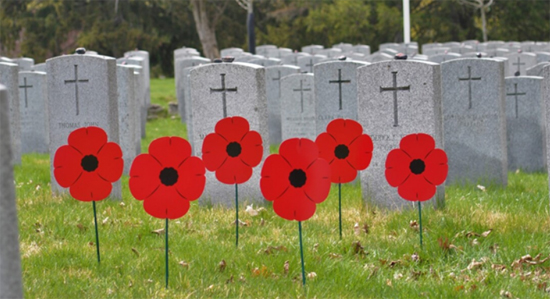 Our New Website
The new GCC website has just gone live. After years of living with a dated site that did not serve us well, we are delighted with our new one that more accurately imparts the nature, purpose and activities of the GCC. We hope it reflects the essence of the organisation, namely our interest in things of a military nature and our support of the local military in London and Region. Please have a good look through it.
Meetings and Speakers during Covid
Our meetings and speaker presentations are continuing through to June using Zoom in these Covid times. Please see the Speakers and Meetings tab on this site. We extend to you a warm welcome to join us as a guest at one of our meetings. To attend a meeting, simply proceed to the Contact Tab and send an e-mail to our Secretary, Randy Harden. We would be pleased to have you join us. We will break for the Summer and resume activities in September.
Our Bursary Programme
Student Bursary Programme will continue in 2021. Covid did not stop us last year and it won't again now. This is one of our important activities and one that we are proud to have as a tangible, direct support to the young military personnel in our Region. See the Bursary tab on this site for information. The Navy and Army units eligible for this program will soon be contacted by our staff.
Please keep checking the GCC website for updates to the 2021 Bursary Programme.
The GCC Newsletter
The GCC Spring Newsletter has just been published and contains a wealth of news and information. You can find it under the Newsletter tab on this site. Members receive their copy by e-mail.
Membership
Military service is not a prerequisite to become a member of the GCC. We are a civilian association of friendly men and women who share similar interests. Have a look at the participation tab on this site.