Honouring Our Military
As Canadians, we are honour-bound to acknowledge and remember the service and the sacrifices of the men and women of our Armed Forces from the past to the present. We must also ensure that those who serve, and their families, have the best support available to them – while they serve and when they return home.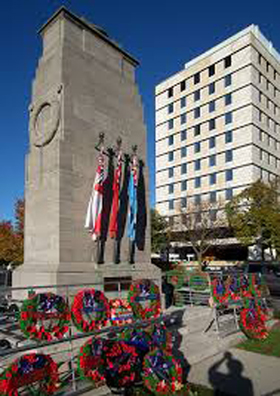 The GCC actively participates in a wide range of commemorative activities in our region. The major ceremonies are those on 11 November at the Cenotaph in Victoria Park and the RCR Memorial at Wolseley Barracks. The GCC also participates in significant commemorative events in London such as the annual Veterans' Day at Western Fair Raceway. During the year and specifically in November, our Speaker Program regularly features historical events that reflect Canada's proud military heritage.

The GCC is proud of our military personnel and we will always endeavor to honour their service, take every opportunity to raise awareness of Canada's achievements and make our best effort to keep our history alive by celebrating the contributions for those who have served.
There are many commemorative sites that honour Canadian war service. Almost every city, town and village have cenotaphs. Overseas, there are major memorial sites, the most significant for Canadians is Vimy Ridge. There are also many Commonwealth War Graves Commission cemeteries that honour fallen Canadians. Links are shown on the Link Tab in this website.
---
Vimy Ridge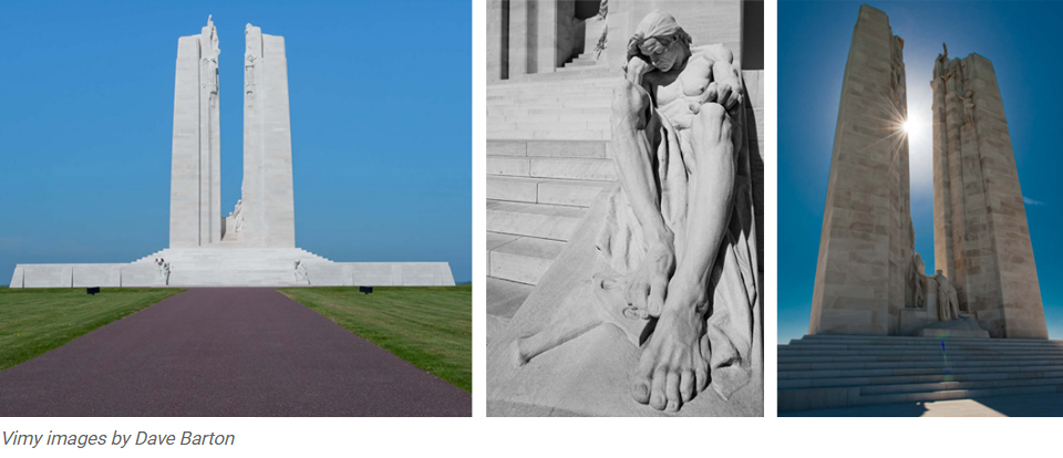 ---